While my blogging habit has had difficulties recently, my indoor rowing routine has stuck to the training plan. I was worried that this training plan was too aggressive but so far so good. I have been sticking to the schedule and have completed every workout assigned. On average I am doing about 10km a day, 6 days a week: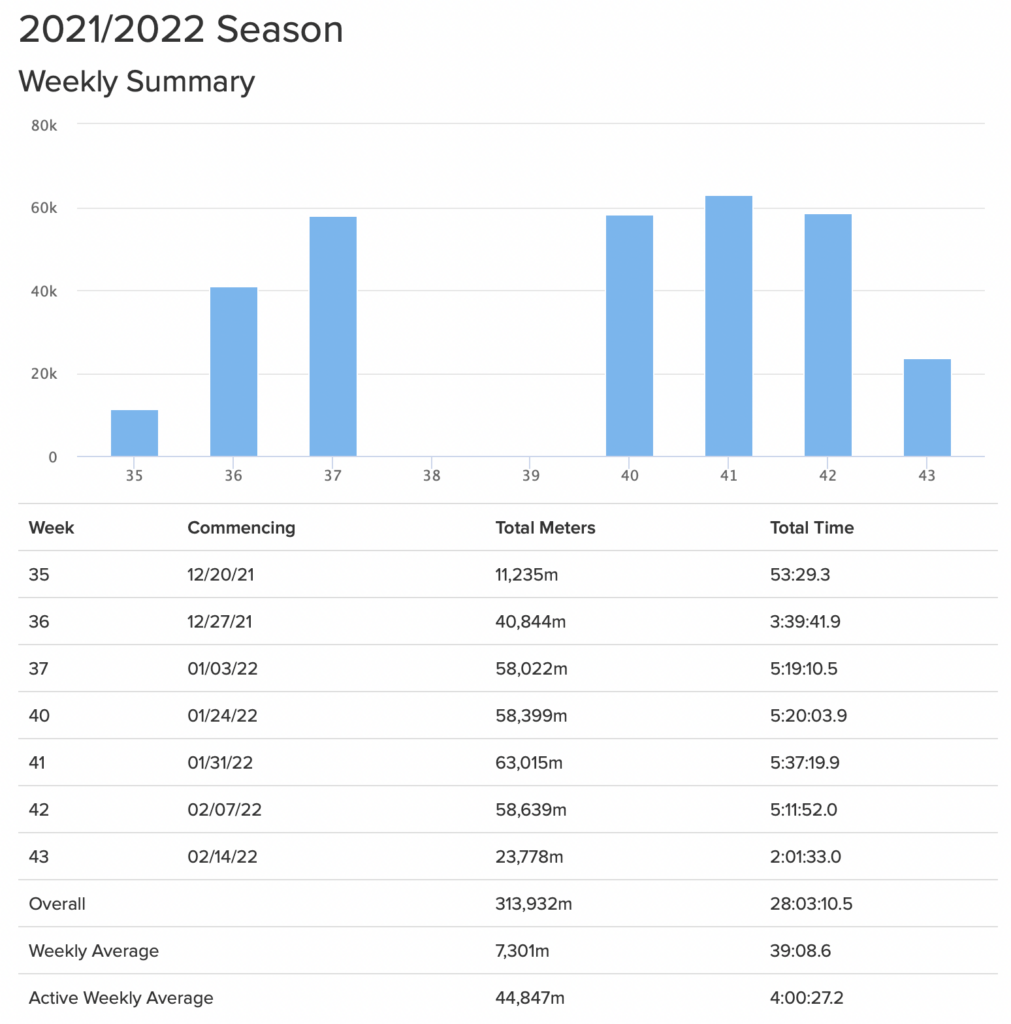 The variety of workouts keeps it from getting too repetitive or boring. I have never been particularly fast at anything. At 6 foot 2 inches I take some time to get going but once I am up to speed I can stay there for a while. The interval workouts in this plan are not my normal type of workout. I occasionally done some intervals on my bike, but mostly I am just going for a LSD(Long Slow Distance) ride.
One reason I don't do intervals on my bike is that I do not want to crash. Anytime you are exercising at full effort the opportunity to be distracted and crash increase. With indoor rowing there is almost zero opportunity to crash. Doing intervals on an indoor rower are much more safe than pretty much anything else I can think of.
My fastest 500m effort was in the 4th interval last Friday at 1:49.5:
This morning's workout was a 5km workout as fast as possible. After warming up for 10 minutes I did the 5km in 21:02.4. I could have gone faster but the instructions were to keep the stroke rate to 26 strokes per minute. I think that helped me keep at a steady pace and prevent myself from burning out too quickly. Once the main workout was completed I finished with a 15 minute cool down.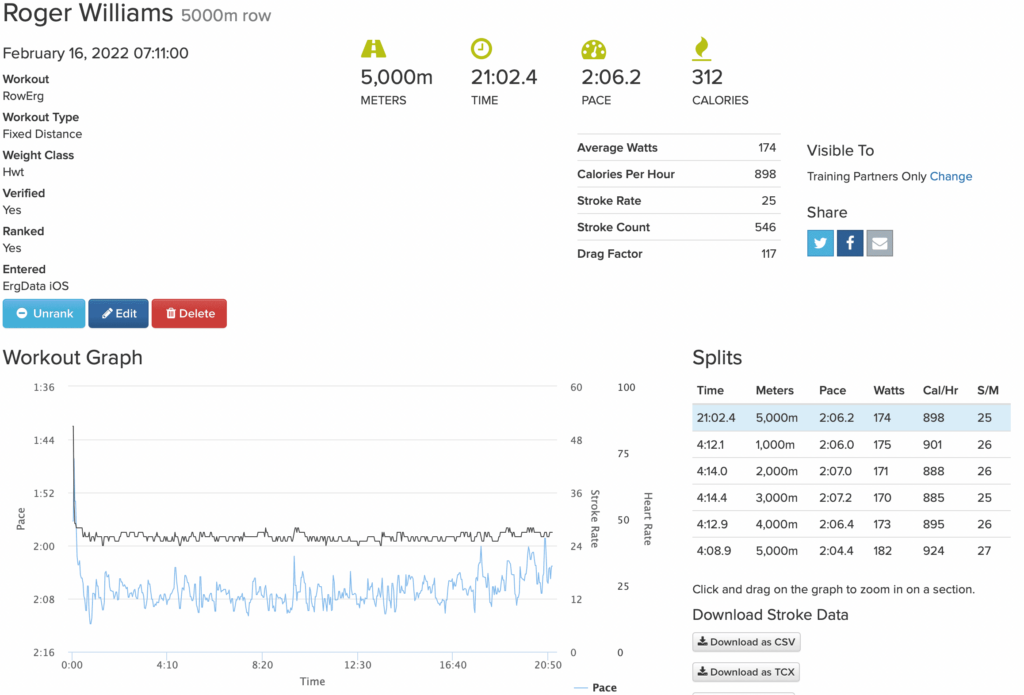 This Saturday will be the first 2km test of the training program. My goal is to hold a 2:00 per 500 meter pace and finish the 2km in 8 minutes flat. Is that fast? The current fastest time in the logbook is 5:52.8. An 8 minute time would put me at 7725 overall.
Clearly I am not a contender for anything other than being a participant in a strange metaverse of indoor rowers. For now its a nice distraction to the cold weather.