I like getting outside and being active. Movement makes me smile and laugh and helps me forget about everything I don't need to be worrying about. With the recent snowstorms we have been getting it has been difficult to get outside and have fun.
For over a year now I have been looking for cross county ski equipment so that I can go outside and play with snow on the ground. The problem we ran into last year was that everyone else wanted to do the same thing. There was a shortage of cross country ski equipment, similar to what the bike industry is seeing. I looked for used and new gear but nothing came to fruition.
One option to cross country skis are a splitboard. A splitboard is a snowboard that comes apart into two pieces that resemble skis. The bindings are moved from their snowboarding position into a cross country ski position with the heel free to lift, just like a cross country ski. This allows the user to traverse flat sections of snow like a cross country skier. With the aid of climbing skins the user can go up steep hills. Once at the top they recombine the board into one and snowboard down in style.
The problem with splitboards is they are expensive due to the added manufacturing work and lower demand as most people like riding up chairlifts to snowboard. The good new is that Craigslist is still in operation and still delivers the goods. Sure enough I though about getting a splitboard last Friday and searched on Craigslist for one. I got a hit from someone in my small ass town selling a 2 year old board with bindings for a steal. I contacted them and made the purchase Saturday morning. Within 20 minutes I was skiing around our property.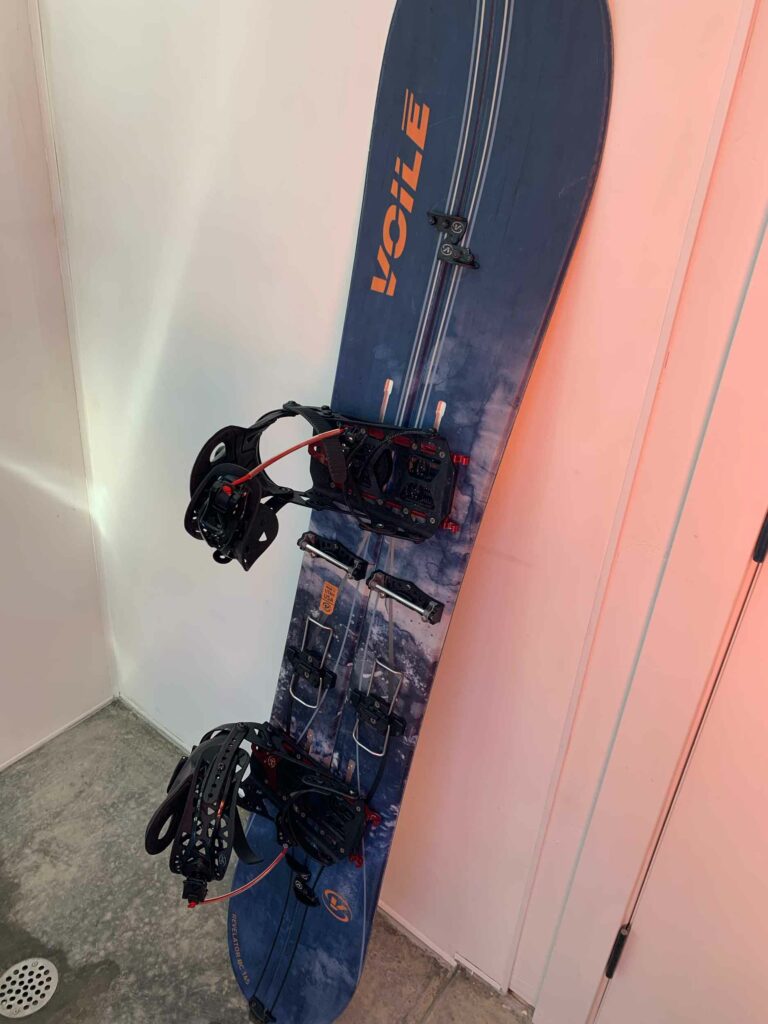 The main purpose of a splitboard is to allow people to get into the backcountry and snowboard. The problem with this is avalanches. The key is to wait until later in the season to start going into the backcountry. Once the snow settles it is safe from avalanche and is then safe for splitboarding. I figure that will be around April. Until then I will enjoy using the splitboard only as cross country skis on my land and other flat areas.