I am a little kid on Christmas morning. The anticipation has been building for days and years. Technically yesterday was new bike day as that is when FedEx delivered my Canyon Spectral 29 CF 8. This is my first new-new bike in 15 years and my excitement is well beyond 9000!

My coworker had a new bike day a few days ago and got a sweet road bike. I had to bite my tongue about getting my bike for fear of jinxing the delivery, but FedEx was on time!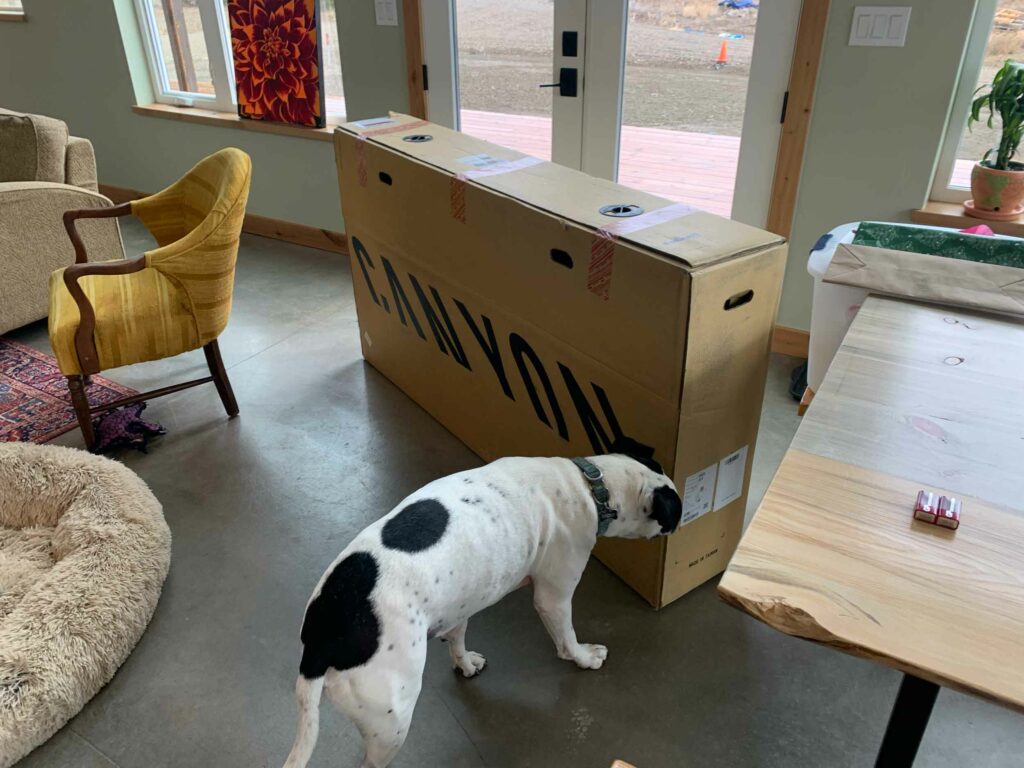 Canyon is a direct to consumer bike company. This means that they sell their bikes directly to you from their website. There is no bike shop selling Canyon bikes, anywhere. This allows them to save costs and give us lower prices, but it also means that you need to do some assembling of the bike once it arrives.
I was able to assemble my bike during my lunch break and even got a quick ride down the drive way. Everything went pretty smoothly together with solid instructions provided. There was an omission of attaching the dropper post lever to the front brake handle but I figured it out.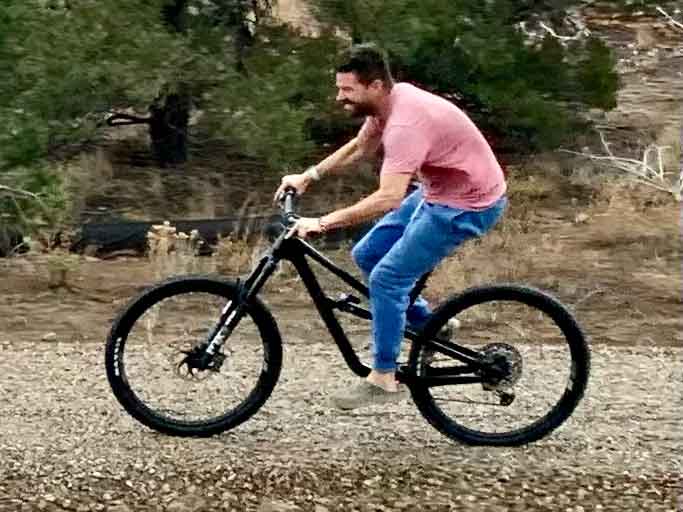 First impressions are that this bike is a missile and it is ready to launch me down some trails! There are a lot of reviews on this bike that go into detail about the head angle and progressive suspension. Considering I am coming from a mountain bike that was built in 1997 this thing is basically an alien spaceship.
The only things familiar to me are the grips, seat, and pedals. The rest of the bike is totally different from anything I have ever owned. The main areas I need to get familiar with are the suspension and the hydraulic brakes. Both of these are very advanced technology to me and require training to understand better. The brakes are pretty much good to go for now but the suspension needs to be adjusted to my weight and riding style.
Naturally it snowed all night so I guess it's time to get some snow riding in!