Tomorrow night is a full moon and I want to get some photos of it rising. To do this I first figure out where and when the moon is going to rise. I like using an app called The Photographer's Ephemeris or TPE:
The Photographer's Ephemeris (TPE) helps you plan outdoor photography shoots in natural light, particularly landscape and urban scenes. It's a map-centric sun and moon calculator: see how the light will fall on the land, day or night, for any location on earth.

TPE marketing talk
For tomorrow night this is what it tells me about the moon rise: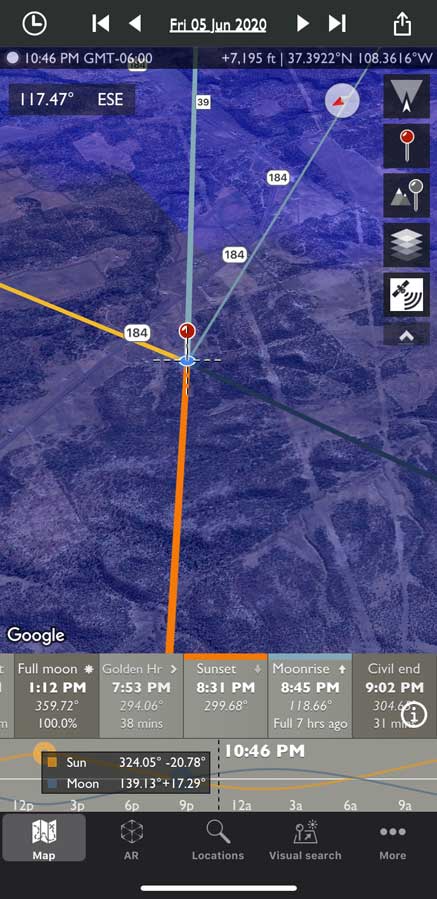 Now they have an AR feature that lets you visualize where the moon will rise on the horizon:
Now I know where and when I need to be. The trick is to have all batteries charged and an empty memory card. Gonna want a tripod and a telephoto lens as well.
Workout details
Today was a bit of a mess. I had to run errands in the morning and then we had guests after dinner. I got some walks in but could have used more. Tomorrow I will get a ride in.