Happy mothers day to all you mothers out there! Kate and I spent some time with my mom at their home in Durango. We brought some homemade chocolate treats that Kate made: buckeyes, peppermint patties, and orange truffles. Too maintain social distancing we sat outside and wore masks.
Bike talk:
The free-hub on my bike is not acting 100% free lately. Normally a free-hub spins in the opposite direction of the rear wheel when you stop pedaling. This allows you to coast without stopping the forward revolutions of the rear wheel.
The issue my free-hub is having is that it has some additional drag occurring at speeds over 20mph. This causes slack to occur in the top length of chain between the cassette, which is on the free-hub, and the chain rings. The chain then drops in between the bike frame and the wheel.
If that sounds fun picture this: the way you find out it's happening is when you are going 20mph or faster. In the end I learned that if I continue pedaling at a certain rate, I can prevent the chain from falling and potentially destroying the wheel while I am riding it. 😬
The good news for yesterdays ride was that we were halfway through before I realized by bike was kinda broken. The bad news for today's ride was that I knew the whole time, and still went for a 3 hour ride.
Workout Details:
3 hour ride, any terrain, level 2 and 3 zones. Get back home.
After last Sunday's ride, I was pretty tired. This week is week 3 of the current 3 week progression cycle in my 12 week training program. That means its the hardest week of the 3. Starting the week tired evolved into being very tired after yesterday's ride. To the point where I was not excited about today's ride. Last night and when I woke up this morning I was dreading the idea of a 3 hour ride.
So I got up, made breakfast, and got on my bike.
As soon as I started pedaling down the driveway I was grinning and knew this was gonna be a good ride. The weather was in the 40's which is chilly but the sun was shining warmly. Once I started climbing I knew I would be warm for the rest of the day.
I turned off on Road 40 and headed up to the Chicken Creek Nordic Area. From there I cut over to Road 41 and continue on the Chicken Creek Road trail. This time, instead of dropping into Chicken Creek Trail, I took the 561 into town. The 561 is paved from just about where I topped out, all the way down. Its fast.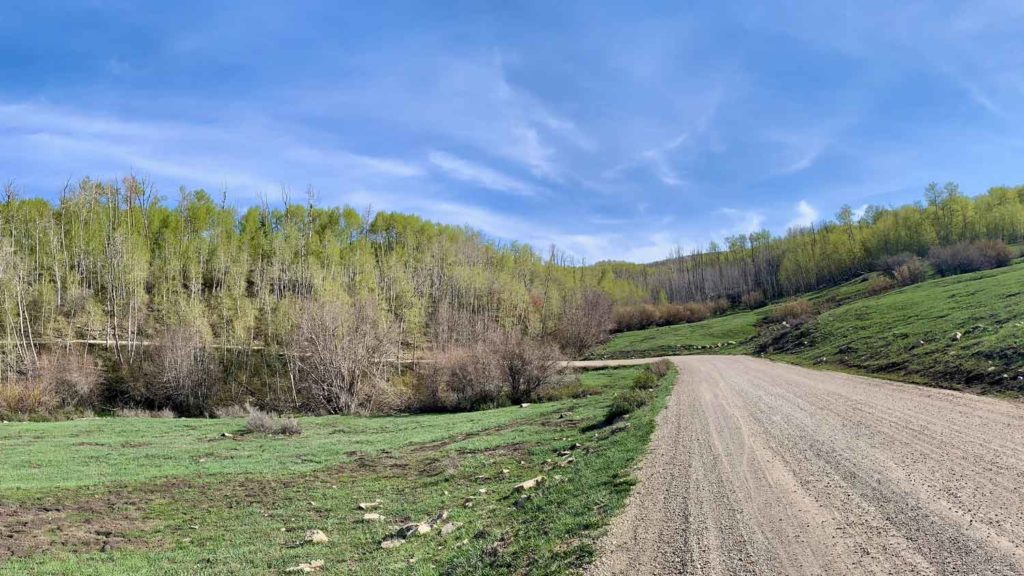 I took 2 hours climbing up for 15 miles to gain 2000 feet of elevation. In 30 minutes I was back to zero. From there I made my way back home with a couple of climbs and was on time to make it to Mother's Day.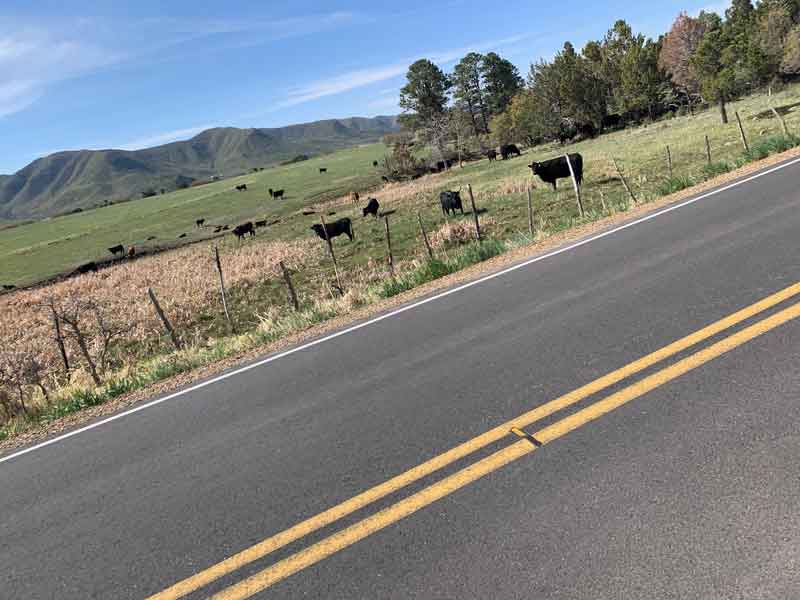 Even with a malfunctioning free-hub, and me being wingey first thing in the morning, it was a great ride. I hope you had a great Sunday as well!